Surat is building India's first public bullet train station. Prime Minister Narendra Modi's dream project is to bring bullet train to India. The work is going on vigorously. This time the picture of the first bullet train station of the country came in front. Union Minister of State for Railways Darshana Zardosh unveiled a glimpse of the station in Surat, Gujarat's second largest city.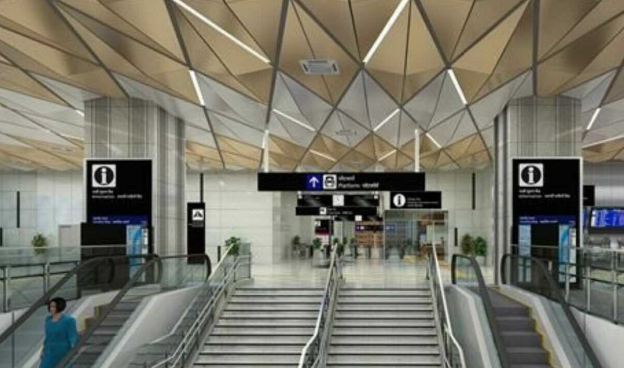 He posted some graphics pictures of Surat Bullet Railway Station in a tweet. In a tweet on Thursday, he wrote, "I shared with you all the graphical presentation of Surat Bullet Railway Station. The pride of the city of Surat is that the front of this state-of-the-art multi-level station will be on the outside and the interior of the station will be like a shining diamond.
Surat is building India's first public bullet train station
The construction of this station in Surat is expected to be completed by December 2024. In 2016, Prime Minister Narendra Modi laid the foundation stone of the Bullet Train project in the country. It was said that work on the 506 km long bullet train line in India would be completed by 2023. But for various reasons this period is further extended.
The 506.17 km long train project covers 155.6 km in Maharashtra, 364.04 km in Gujarat and 4.3 km in Dadra and Nagar Haveli. Apart from Surat, three more stations are being set up at Vapi, Bilimora and Varuche. More stations have been set up at Bandra Kurla Complex in Mumbai, Thane, Virar, Boisar, Vadodara, Ahmedabad and Sabarmati. A total of more than Rs 1 lakh crore has been allocated for this project.
This Mumbai-Ahmedabad route is going to be the first bullet train route in India. An official of High Speed ​​Rail Corporation Limited said, "Construction has started on Chainage 264 for Surat station. In Bharuch district, work is underway to make piles, pile caps and pillars between Chainage 358 and 360.
The controversy surrounding this project of Narendra Modi's dream is not new across the country. He has been repeatedly criticized and criticized by opponents for this project. However, regardless of the fact that the Prime Minister has gone ahead, the pictures that have come out today are proof of that. Surat is building India's first public bullet train station.